Closely follow the world trends in the field of Internet technology developed, reflecting innovative and proactive in working with the correct and appropriate step. In this perspective of mutual trust with all of our customers in our company structure is to create quality and long-term customer relationships.
Knowledge comes from experience: "Information is not knowledge. The only way of knowing is to experience."
Albert Einstein
10 years of experience and our success by our clients' needs and provide fast and accurate solutions and maintain quality.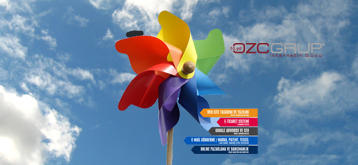 Deniz Bank - TL Hesabı
Hesap Numarası :6090-3250081-351
IBAN Kodu :TR87 0013 4000 0032 5008 1000 01
Deniz Bank - $ Dolar Hesabı
Hesap Numarası :6090-3250081-352
IBAN Kodu :TR60 0013 4000 0032 5008 1000 02

Deniz Bank - € Euro Hesabı
Hesap Numarası :6090-3250081-353
IBAN Kodu :TR33 0013 4000 0032 5008 1000 03

Deniz Bank - £ Pound Hesabı
Hesap Numarası :6090-3250081-355
IBAN Kodu :TR49 0013 4000 0032 5008 1000 06